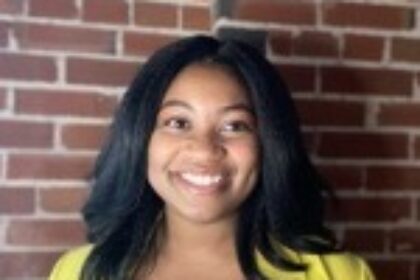 Alexis Brame is an effective communicator with over eight years of experience working in both corporate, retail, and start up environments. Her skill lies in her strategic thinking and ability to creatively resolve issues in fast-paced atmospheres.
She is currently a Human Resources Manager for a young startup that specializes in healthcare and clinical services. In her role she manages a team of five and leads her department in achieving key performance indicators regarding recruitment, onboarding, retention for over 100 employees. Prior to this role, Alexis worked for Target. She began as an Executive Team Lead and over the course of six years, was promoted to General Merchandise and Food Sales Leader. During her time at Target, Alexis oversaw the daily operations for a high-volume Target store that grossed over $80 million in annual sales and managed over 200 team members. She was directly responsible for coordinating internal and external tasks to ensure materials and resources were accurately delivered.
Alexis earned her Bachelor's degree in Communications from James Madison University and her Master's in Business Administration and Management from the University of Maryland Global Campus. She resides in Virginia with her husband and their three dogs.